Market Operations Analyst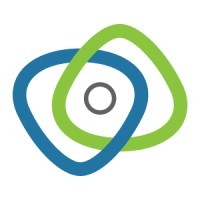 Voltus
IT, Operations
Remote
Posted on Saturday, January 8, 2022
Voltus is hiring a driven Market Operations Analyst to help us build efficient processes and execute on our promises to our internal and external customers. You take pride in figuring out new ways to do something better and in less time, you want to get into the weeds, and you can't help but measure and track everything you do. You have relentless attention to detail, are a master project manager, and are intellectually curious about energy markets and demand-side resources. You are bright, gritty, and good, and you want to work with others like you.
Responsibilities
Identify, develop, and implement tools and processes to support flawless execution of our day-to-day responsibilities
Own offer management and interval data acquisition for certain wholesale markets
Protect our revenue by identifying and correcting process errors
Assist in the registration and enrollment process of distributed energy resources to various utility and grid operator programs
Qualifications
Must be able to begin work by 7 AM PT
0-2 years experience in an operational setting
Ability to thrive in a fast-paced, high-throughput environment
Self-starter with ability to identify and appropriately prioritize our most pressing needs
Initiative to drive projects to resolution and seek guidance when needed
Communicative and collaborative approach to problem solving
Be ready to step up as we continue to grow rapidly
At Voltus, we are proud to be an equal opportunity employer because we recognize that a diverse organization begins with a diverse candidate pool. This means we do not tolerate discrimination of any kind and are committed to providing equal employment opportunities regardless of your gender identity, race, nationality, religion, age, sexual orientation, veteran status, disability status, or marital status.