Sr. Manager, Partnership Business Development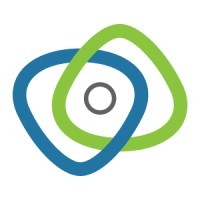 Voltus
Sales & Business Development
Remote
Posted on Thursday, December 2, 2021
Our mission is to be the Distributed Energy Platform that fulfills the promise of the energy transition. By partnering with industry leaders and the distributed energy resource (DER) ecosystem, we are building the decarbonized, distributed, decentralized, and digitized energy system of the future.
The Voltus DER Platform connects any distributed energy resource to any energy market across the US and Canada, providing flexibility, reliability, and resilience to the grid while generating revenue for our partners.
Voltus is a remote and virtual company, distributed across US, Canada, and abroad with many team members in New York, San Francisco, Boston, Toronto, Chicago, Los Angeles, Washington, DC and other cities. This role can be based anywhere in the US/Canada.
We're seeking an individual motivated by our mission with a deep understanding of the energy space to join our Product Partnerships team in leading the development of strategic partnerships with distributed energy resources (DERs) of all types, including electric vehicles, energy storage, and controllable loads. If you are passionate about the clean energy transition, and want to get to work making it happen, we want to hear from you.
Key Responsibilities
Create and execute commercial agreements that enable revenue streams for Product Partners, customers, and end users.
Prospect, present proposals, negotiate, and close business with customers of your Product Partners.
Report on all sales activities through Voltus's CRM systems.
Master the competitive landscape. Collaborate with our Marketing team on outreach and competitive positioning.
Articulate and quantify the business value of any new product or feature request.
Improve our product offerings. Identify and define product partner needs, and provide feedback to our team.
About You
Demonstrated history of developing and selling B2B energy products and services
Experience navigating partnerships through complex negotiations and contract structuring
Self-initiated ability to thrive in a fast-paced, high-throughput environment
Experience with business model development and P&L management
Excellent project management and cross-functional leadership skills
Knowledge of the electric grid systems, markets, and technologies
Bonus: Experience in EVs and infrastructure, energy storage, demand response and energy efficiency
At Voltus, we are proud to be an equal opportunity employer because we recognize that a diverse organization begins with a diverse candidate pool. This means we do not tolerate discrimination of any kind and are committed to providing equal employment opportunities regardless of your gender identity, race, nationality, religion, age, sexual orientation, veteran status, disability status, or marital status.