Sales Productivity Associate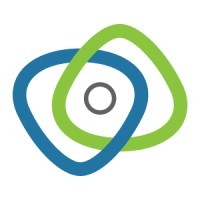 Voltus
Sales & Business Development
Remote
Posted on Thursday, December 2, 2021
Voltus is growing rapidly, and we see Sales Productivity as a critical role to capitalize on that growth. We are looking for someone who can proactively partner with sales leaders and their corresponding teams to drive efficiency and productivity via cross functional collaboration and technical solution planning and execution. The primary purpose of this role will be to maximize sales team productivity by enabling them to effectively and efficiently self-serve their needs and crafting scalable solutions where self-service is not possible. This person will be responsible for both day-to-day and strategic tasks, primarily serving our Sales Team. This is a fully remote position that offers a high degree of autonomy.
Key Responsibilities
Be a subject matter expert on our sales process and approach, and industry to make recommendations with authority.
Lead weekly check-ins with relevant Sales Leader(s) to develop team strategy and execute on that strategy.
Maniacally focus on proactively identifying gaps or opportunities for sales productivity improvements in collaboration with Sales leaders, including through observation of sales successes and shortfalls, analyzing sales performance metrics, conferring with sales leaders, and acting on team feedback.
Develop and implement new tools and processes in such areas as deal profitability and qualification, including both internally developed (e.g., excel) or externally sourced solutions
Maintain sales tools, including tracking adoption and recommending approaches for improving adoption where needed
Seek out cross-functional collaboration opportunities across Sales Operations, as well with other teams, (e.g., Product, Engineering, Customer Success); help translate technical needs and solutions into broadly applicable, scalable, and productizable solutions that enable better self-service by the sales team and/or customers.
Serve as a conduit between the sales team and subject matter experts in other parts of the organization (e.g., engineering and energy markets teams) by triaging Sales team needs that require involvement from beyond the Sales Productivity function.
Provide ad-hoc coaching for sales team members where necessary (e.g., use of tools).
Identify gaps in sales training and support implementation of improvements.
Collaborate on Salesforce data quality process development and improvement efforts, including policing data requirements in both Salesforce and other tools.
Review Sales deals to ensure data quality.
Develop custom and semi-custom periodic (non-productized) reports for customers using formats and processes that can feed into scalable, productizable solutions.
Support strategic account / prospect planning and opportunity analysis, including custom salesforce reporting, and market opportunity analysis.
Collaborate with other Sales Productivity team members to share best practices and solve joint challenges.
Skills and Qualifications
First hand experience in B2B Sales preferred
Aligned with our company values: Bright, Gritty, and Good
Excellent verbal and written communication skills
Proven time management skills
Ability to adapt to changing environments and situations
MBA preferred
At Voltus, we are proud to be an equal opportunity employer because we recognize that a diverse organization begins with a diverse candidate pool. This means we do not tolerate discrimination of any kind and are committed to providing equal employment opportunities regardless of your gender identity, race, nationality, religion, age, sexual orientation, veteran status, disability status, or marital status.