Regulatory Associate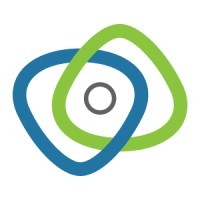 Voltus
Legal
Remote
Posted on Thursday, December 2, 2021
Voltus is hiring a whip-smart, entrepreneurial person with a voracious desire to master energy policy and use that knowledge to accelerate the clean energy transition. The Regulatory team is responsible for advocating for policies that appropriately compensate innovative energy technologies for the services they provide. You have a fierce intellectual curiosity and desire to make things work, logically and functionally. You have excellent oral and written communication skills. You are a creative thinker, and can incorporate ideas across a variety of disciplines. You are self-motivated but collaborative, longing to work in an environment that constantly asks you to learn and give your very best. You must have an unparalleled desire to advocate for innovative policies to galvanize our clean energy future. You're an energy nerd, or you have a desire to become one. You want to disrupt the status quo. You must be a successful relationship builder, policy advocate, and able to use the right combination of "sugar and vinegar." You work hard and have fun while doing it. Last but not least, you are Bright, Gritty, and Good.
The successful candidate will initially work closely with and at the direction of the Senior Manager of Regulatory Affairs and the Chief Regulatory Officer, but will take on increasingly independent responsibility. The location of the role is determined by the employee and should expect moderate travel (20-30%).
Voltus provides our customers/partners with the Distributed Energy Platform that fulfills the promise of the energy transition. The Voltus platform connects any distributed energy resource (DER) to any energy market across the US and Canada, providing flexibility, reliability, and resilience to the grid while generating revenue for our partners. By collaborating with industry leaders and the DER ecosystem, we are building the decarbonized, distributed, decentralized, and digitized energy system of the
future.Voltus
is a remote and virtual company, distributed across US, Canada, and abroad. We hire teammates who are bright, gritty, and good and who have a genuine passion for delivering a cleaner energy future and for working in a fast-paced, entrepreneurial environment.
Key Responsibilities
Create a variety of communications, quickly and effectively, with the support and direction of the Senior Manager of Regulatory Affairs and the Chief Regulatory Officer. Examples include regulatory filings for administrative tribunals (e.g, FERC, state regulatory commissions), comments for stakeholder meetings (across nine ISO/RTO wholesale markets), white papers, and PowerPoint presentations.
Work with cross-functional teams, especially Energy Markets, to develop these communications.
Build up expertise in Voltus's regulatory positions and precedents across markets and programs; bring those arguments to new arenas.
Master our business by working across the organization (Operations, Energy Markets, Engineering) and use that knowledge in advocacy.
Participate in stakeholder processes by attending meetings, drafting comments, speaking up on behalf of the Company's interests, and meeting with critical players (e.g., ISO/RTO stakeholders, competitors with common interests, legislators, commissioners and staff).
Work with similar companies to collectively advocate for policy change.
Learn the role of demand-side resources in energy markets.
Prioritize your own time and resources based on the potential financial impact and likelihood of success of different regulatory battles.
Desired Skills
Excellent written and verbal communication skills, effectively distilling complex ideas. Comfortable with basic data analysis.
Excellent project management skills. Must be incredibly efficient while also exercising judgment in allocating limited resources.
Ability to gain a working knowledge of a variety of disciplines (engineering, energy markets, finance) and distill it to concise, understandable verbal and written communications.
Ability to master a broad array of information and desire to constantly learn something new. We work across nine wholesale markets and must be knowledgeable about all of them and able to advocate for change.
Ability to work with industry and stakeholder partners to grow and/or defend the overall market for distributed energy resources.
Adept in Excel, Powerpoint, Word, plus ability to learn operational technologies (e.g, Salesforce, Monday.com) to drive efficiencies. For the time being, should be able to essentially act as their own paralegal to draft and submit regulatory filings across a variety of forums.
Must be comfortable with measurable performance metrics and results-driven accountability.
Ability to build strong relationships with stakeholders, including regulatory commission staffs, federal agencies staffs, state energy officials, ISO/RTOs, environmental groups, and consumer advocates that align with our regulatory plans.
1-2 years experience in the energy sector preferred, with some working knowledge of the wholesale markets.
Graduate degree (e.g., J.D. or Masters Degree) strongly preferred, or equivalent experience, with 0-2 years of post-degree work experience.
At Voltus, we are proud to be an equal opportunity employer because we recognize that a diverse organization begins with a diverse candidate pool. This means we do not tolerate discrimination of any kind and are committed to providing equal employment opportunities regardless of your gender identity, race, nationality, religion, age, sexual orientation, veteran status, disability status, or marital status.