Sales Associate (Remote)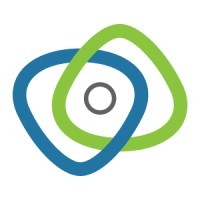 Voltus
Sales & Business Development
Remote
Posted on Monday, November 1, 2021
The Company
Voltus is the leading platform connecting distributed energy resources to electricity markets, delivering less expensive, more reliable, and more sustainable electricity. Our commercial and industrial customers and grid services partners generate cash by allowing Voltus to maximize the value of their flexible load, distributed generation, energy storage, energy efficiency, and electric vehicle resources in these markets.
The Role
The Sales Associate is the rocket fuel that drives our sales organization. Sales Associates join our Sales Associate Development program where they learn to cold call prospective customers, promote Voltus's value proposition, and work hand-in-hand with our Sales Directors to set up meetings and close deals that bring more cash to customers and better energy for the world.
Our product - developed to help solve the greatest problem of our time, the climate crisis - is tested and proven, and we have moved from startup to significant (and rapid) growth stage. We look for self-starters who love to win, are inspired by innovation and who embody our Bright, Gritty, Good philosophy.
If you love to sell, if working with industry-leading energy technology sparks your passion, if you are eager to learn and develop, and if you want your work to make a difference to our planet, we'd love you to join our world-class team.
At Voltus, we live by the mantra "Doing well by doing good" - and that includes actively doing our best by our team, clients and partners. Our aspiration is to be a leader in increasing diversity within the energy industry, and that starts with a commitment to diversity, equity and inclusion within our organization.
Key Responsibilities
Work closely with Sales Managers and Directors to set sales meetings
Prospect for new business, develop relationships with key decision-makers, understand customer needs, and report on account activity
Identify and develop new business prospects from multiple sources including prospect lists, discovery, and individual research
Meet or exceed sales objectives for your energy market
Accept inbound and perform outbound telephone calls to identify sales opportunities.
Desired Skills
Six months to one year of experience within an inside sales organization.
Aptitude for sales and the courage to prospect. You've gotta love to sell and hit those goals!
Top-notch communication - in person, written and presentations
Technology minded, with the ability to explain high-tech info to a variety of audiences. Interest or experience with energy markets a plus
Time management, prioritization, and the ability to self-motivate
A passion for networking, establishing rapport with potential clients and sharing the Voltus mission
Dedicated to giving and receiving feedback in all directions for the good of each teammate and the organization
Experience with tools like PowerPoint, Salesforce, Google SuitePassion for clean energy and sustainability
Passion for clean energy and sustainability
Compensation
$55,000 base salary, $70,000 guaranteed minimum in Year One
Additional variable compensation of an average of $30,000/yr paid quarterly
Eligible for additional monthly bonuses and equity
Uncapped commissions
Complete benefits package including medical, dental, vision, 401k match, unlimited PTO and monthly phone & internet stipend
At Voltus, we are proud to be an equal opportunity employer because we recognize that a diverse organization begins with a diverse candidate pool. This means we do not tolerate discrimination of any kind and are committed to providing equal employment opportunities regardless of your gender identity, race, nationality, religion, age, sexual orientation, veteran status, disability status, or marital status.