Energy Markets Analyst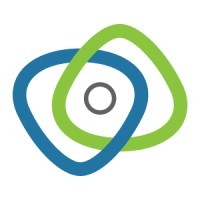 Voltus
IT
Remote
Posted on Tuesday, November 7, 2023
About Voltus:
Our mission is to be the Distributed Energy Platform that fulfills the promise of the energy transition. The Voltus platform connects any distributed energy resource (DER) to any energy market across the US and Canada, providing flexibility, reliability, and resilience to the grid while generating revenue for our partners. By partnering with industry leaders and the DER ecosystem, we are building the decarbonized, distributed, decentralized, and digitized energy system of the future.
Voltus is a remote and virtual company, distributed across US, Canada, and abroad with many team members in New York, San Francisco, Boston, Toronto, Chicago, Los Angeles, Washington, DC and other cities.
About the Role:
We're searching for an Energy Markets Analyst to join our world-class team. This exciting opportunity will provide a lot of exposure to all that Energy Markets does: from working with Finance, to pushing for market changes with Regulatory Affairs, to educating our Sales team and advocating for change to Product and Engineering teams - and much more. There will be an initial focus on data management, architecture and optimizing how we handle resource data. This multifaceted position plays an integral role in helping our customers profit from their involvement in energy markets. If you are bright, gritty, good, and intellectually curious, and if your brain marries creativity and technical diligence, you're a great fit and should apply!
Key Responsibilities
Understand the role of demand response and other distributed energy resources in the ERCOT energy market
Become an expert in Voltus' data architecture and processes and how they can be leveraged to scale energy markets' operations, from asset enrollment to financial settlements
Develop analytical tools to support the operational needs of our market activities as well as the customer-facing needs of our Sales and Marketing efforts
Define and implement processes and procedures to support flawless execution of our day-to-day responsibilities and market activities, including auction and asset optimization analyses
Work across teams, including Sales, Finance, Product, and Operations to improve the profitability of our market-specific portfolios
Qualifications
Excellent verbal communication and presentation skills
A strong technical background in Excel, SQL, Python, and data architecture
Exceptional analytical and quantitative problem-solving skills
Uncommonly driven to succeed and maniacally self-initiated
Ability to thrive in a fast-paced, high-throughput environment
1-2 years experience in the demand-side energy industry (Preferred, not required)
At Voltus, we are proud to be an equal opportunity employer because we recognize that a diverse organization begins with a diverse candidate pool. This means we do not tolerate discrimination of any kind and are committed to providing equal employment opportunities regardless of your gender identity, race, nationality, religion, age, sexual orientation, veteran status, disability status, or marital status.