Corporate Counsel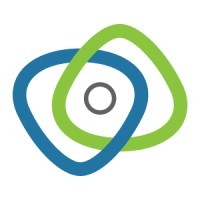 Voltus
Legal
Remote
Posted on Wednesday, August 30, 2023
The Voltus Legal Team is growing and looking for an in-house technology attorney with a minimum of five years of relevant experience who is passionate about combating climate change. If you are a self-starter with laser-focused attention to detail who thrives in a fast-paced environment, we'd love to hear from you. Your primary responsibilities will include drafting, reviewing and negotiating complex commercial and partnership agreements, assessing potential risks, and ensuring compliance with relevant laws and regulations.
About Voltus
Voltus aims to be the distributed energy platform that fulfills the promise of the energy transition. Voltus represents the "potential of us" to better manage energy through simple, cost and risk-free programs for distributed energy resources. Our commercial and industrial customers generate cash by allowing us to maximize the value of their operational flexibility in energy markets. What's more, there are significant community benefits that accompany working with Voltus – a cleaner, more reliable energy future and dollars invested back into your business.
Location
Voltus is a fully-remote company, however, the candidate must reside in the United States and be authorized to work in the United States.
Key Responsibilities
Review, draft, negotiate, and interpret a wide range of technology and commercial contracts including SaaS agreements, partner, and vendor contracts
Advise the sales and partnership teams on legal implications, risks, and opportunities associated with various commercial structures under consideration and support the those team in achieving commercial objectives consistent with legal risks and implications
Utilize and build upon your knowledge of legal issues relating to IP, data use, privacy, and labor and employment law
Prepare, maintain and improve template agreements, playbooks, training, and operational guidance
Work closely with teams across sales operations, product, finance, marketing, field operations, regulatory, and engineering to ensure terms align with company objectives and priorities
Help develop processes to ensure ongoing compliance with contractual commitments and provide practical, solutions-oriented advice to help client teams navigate issues that may arise
Define and implement best practices around workflow and process to further scale the legal department
Assist with ad-hoc legal matters as needed
Desired Qualifications
Juris Doctor degree from an accredited law school; strong academic credentials
Minimum of five (5) years of relevant legal experience supporting in-house early/mid-stage technology companies (energy industry experience is strongly preferred but not required)
Extensive experience drafting, preparing, reviewing and negotiating complex agreements, particularly SaaS, strategic partnership, and product agreements
Strong problem solving, innovation, collaboration skills as well as business acumen
Ability to independently manage a diverse and complex workload while maintaining priorities and anticipating issues
Excellent drafting skills and attention to detail
Able to perform quickly in a dynamic, fast-paced work environment to successfully multitask and manage deadlines
Experience working in Google drive, Salesforce, Adobe PDF, Ironclad, and DocuSign strongly preferred but not required
At Voltus, we are proud to be an equal opportunity employer because we recognize that a diverse organization begins with a diverse candidate pool. This means we do not tolerate discrimination of any kind and are committed to providing equal employment opportunities regardless of your gender identity, race, nationality, religion, age, sexual orientation, veteran status, disability status, or marital status.