Business Intelligence Intern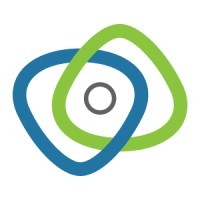 Voltus
Operations, Data Science
Remote
Posted on Saturday, July 22, 2023
Voltus is hiring a driven Business Intelligence Intern that is passionate about using analytics to inform business decisions. In this role, you will be responsible for developing dashboards and solutions that help teams across the company to better understand their impact on key metrics. To be successful, you should be passionate about data and analytics, have a sharp eye for detail, and excellent communication skills. We are looking for a bright, gritty, good self-starter who is eager to take on challenges and create impact through data.
Qualifications
Bachelor's degree or currently pursuing a degree in economics, business, engineering, or a data analytics related background
Proven track record of being able to engage with business stakeholders
Experience with SQL and Python
Knowledge of statistical analysis and common analytical techniques
Self-starter with a desire to consistently better themselves and their teammates
Intellectually curious about energy markets and demand-side resources
Passion for clean energy and sustainability
Responsibilities
In this role, you will own the design, development, maintenance, and documentation of various metrics, reports, and dashboards for core business operations
Meet with stakeholders to gather requirements and make recommendations on reporting/BI solutions
Prep, ingest, clean and maintain data in our data warehouse
Develop a thorough understanding of various business processes, data sets, and existing BI in order to partner with operations leaders to identify improvement opportunities
Build business cases and analyses with team leads to support process improvement initiatives or project investments they are driving
At Voltus, we are proud to be an equal opportunity employer because we recognize that a diverse organization begins with a diverse candidate pool. This means we do not tolerate discrimination of any kind and are committed to providing equal employment opportunities regardless of your gender identity, race, nationality, religion, age, sexual orientation, veteran status, disability status, or marital status.