Field Engineering Manager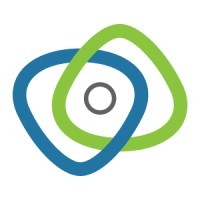 Voltus
Remote
Posted on Thursday, May 11, 2023
Voltus is hiring a driven, innovative Field Engineering Manager to join our Field Operations Team. The field engineering and production teams are well-established and are made up of Bright, Gritty, and Good (BGG) Voltans. The team needs a strong team member to support the next phase of growth at Voltus who will need to be comfortable having technical conversations as well as pushing on many projects in parallel. The role is remote by design.
Voltus Field Operations unlocks and maximizes customers' ability to participate in demand response programs by enabling customers with our technology. Enablement includes installing our hardware, but it goes beyond the installation. There are unique scenarios that require creative solutions; the team collaborates with our customers to develop strong curtailment plans; our team is customer obsessed and builds wonderful relationships to truly understand the operations of our customers and how we can set them up to be successful in demand response programs.
The Field Operations team works cross functionally within Voltus as well as develops strong working relationships with suppliers, utilities, partners and contractors. We are projecting a minimum of 4X growth of our enablement projects and need to ensure our processes and systems are scalable. The role requires business savviness and the ability to build scalable and innovative processes to ensure our hardware development and delivery is productized.
You must have relentless attention to detail, be a master project manager, be intellectually curious and think outside the box to come up with creative solutions to get facilities into the market. You are bright, gritty, and good.
Role Description
Provide technical support to Sales team
Support customers in determining energy reduction strategies
Provide advisory and liaison support with engineering for integration and automation solutions
Lead metering solution project planning, design and implementation (CTs, Pulse, UFRs others)
Support commissioning metering technology for data validation
Support innovation of our metering solution, through platform integration, ease of installation
Support data visibility team through customer experience
Manage projects from initiation to closing and support partners and technology on an ongoing basis
Define and improve processes and efficiencies
Develop new technologies and methods for reducing installation timelines
Ensure materials/ manufacturing/installations and technology meets industry and market standards
Develop energy markets competency to maximize grid asset revenue
Qualifications
Ideal candidate should be self-motivated, solution oriented, analytically curious and a strong teammate
Excellent communication and customer service skills
1-3 years professional experience in project management, engineering or energy discipline preferred. The ideal candidate will have experience with the following:
Experience at a hardware company with complex integration and onboarding
Experience developing and/or improving onboarding processes
Experience planning, coordinating and fulfilling hardware operations
Experience in contractor and stakeholder management
Project Management Professional, PMP – preferred
Technical background with electrical and HVAC experience – preferred
Basic experience with or knowledge of industrial controls (PLC) – preferred
Basic experience with data platform and integration tools - preferred
Ability to read, modify and draw technical electrical drawings to include single line diagrams – preferred
At Voltus, we are proud to be an equal opportunity employer because we recognize that a diverse organization begins with a diverse candidate pool. This means we do not tolerate discrimination of any kind and are committed to providing equal employment opportunities regardless of your gender identity, race, nationality, religion, age, sexual orientation, veteran status, disability status, or marital status.