Customer Success Associate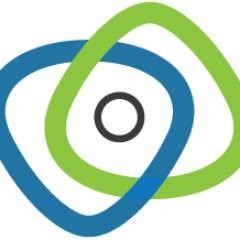 Voltus
Customer Service, Sales & Business Development
Remote
Posted on Tuesday, December 13, 2022
Voltus represents the "potential of us" to better manage energy through simple, cost and risk-free demand response programs. Our commercial and industrial customers generate cash by allowing us to maximize the value of their operational flexibility in energy markets. We hire teammates who are bright, gritty, and good and who have a genuine passion for delivering a cleaner energy future and for working in a fast-paced, entrepreneurial environment.
The Voltus Customer Success Associate ensures customers enter the market efficiently and ready to perform successfully to earn money. You will be a critical team member throughout customers journey at Voltus, managing new and existing customer onboarding from start to finish and providing ongoing account support. You will be the primary point of contact for our customers throughout their onboarding journey and will partner with our top Sales and Operations teams to deliver the best possible experience to our customers. You will drive adoption and expectations at the beginning stage of the customer journey. You will schedule and lead business meetings with our internal teams and customers and effectively communicate the onboarding status to avoid any delays and ensure seamless internal handoff to drive efficient onboarding. You will continue to support our customers and sales teams beyond onboarding with account related questions and provide the best customer experience.
As a Customer Success Associate you will have five primary objectives:
Reduce the time for a site to enter market and earn money
Eliminate internal seams so other Voltans can work efficiently
Ensure customers entering the market are informed and prepared to perform well
Maintain and grow customer relationships beyond onboarding
Provide Sales team with ongoing account support

The role is a great opportunity for someone who is a problem solver and gets excited about tackling challenges that directly impact customers and Voltus's bottom line. If you are maniacally self-initiated, process oriented, organized, awesome at growing customer relationships, intelligent and a team player who finds satisfaction in getting things done, you are a great fit!
Key Requirements
You are process-minded and love developing new, more efficient ways to do things
You have attention to detail, intellectual curiosity, bias toward action, and appreciation for urgency
You are organized and can collect and maintain comprehensive and accurate records
You love customers and want to work with them daily
You have great "bedside manner," with a healthy blend of persistence, diplomacy, and energy to get everyone moving in the right direction
You find fulfillment in helping others succeed
You have strong empathy for customers AND passion for revenue and growth
You have excellent communication and presentation skills
You have the ability to shift priorities quickly when necessary
You are great at cross-functional collaboration
You have strong Salesforce experience and love using technology to drive efficiency, scalability, and value for everyone
You understand or are interested in the role of demand-side resources in energy markets
You want to work with the best team in the energy industry
You have 3+ years experience in customer-facing role(s)
You have a relevant Bachelor's degree (preferred)
You are excited to work remotely
Compensation Information:
Base Salary range - USD $70,000-$75,000 per year
Bonus range - USD $8,000 - $10,000 per year
Equity + other benefits
At Voltus, we are proud to be an equal opportunity employer because we recognize that a diverse organization begins with a diverse candidate pool. This means we do not tolerate discrimination of any kind and are committed to providing equal employment opportunities regardless of your gender identity, race, nationality, religion, age, sexual orientation, veteran status, disability status, or marital status.