Software Engineer - Forecasts & Settlement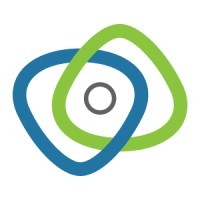 Voltus
Software Engineering
Remote
Posted on Tuesday, April 12, 2022
About Us
Our mission is to be the Distributed Energy Platform that fulfills the promise of the energy transition. The Voltus platform connects any distributed energy resource (DER) to any energy market across the US and Canada, providing flexibility, reliability, and resilience to the grid while generating revenue for our partners. By partnering with industry leaders and the DER ecosystem, we are building the de-carbonized, distributed, decentralized, and digitized energy system of the future.
Voltus is a remote and virtual company, distributed across US, Canada, and abroad with many team members in New York, San Francisco, Boston, Toronto, Chicago, Los Angeles, Washington, DC and other cities. This role can be based anywhere in the US/Canada.
The Role
Are you interested in building the technical foundation of the worldwide transition to clean energy? Join our product-focused and mission-driven team!
We create and manage virtual power plants that help the grid meet demand. Our business model directly contributes to the sun-setting of coal power plants, to grid stability during energy crises (like the 2020 blackout in California and the one last year in Texas), and to the efficacy of distributed energy resources like solar and wind.
The Forecasts & Settlements team is responsible for the data and platform underpinning all financial forecasts, line items, and payments between grid providers, channel partners, and Voltus customers.
We reduce the enormous complexity of quantifying and compensating thousands of participants in demand response events to streamlined and centralized data processing pipelines, warehouses, and APIs.
Responsibilities include:
Core contributor on high-impact projects including scaling our pipeline, improving our earnings estimates, and building out our API's feature set for the internal management of payments and the customer-facing display of earnings.
Managing the core financial data model and business logic determining the relationships between utilities, ISO programs, partners, and customers that translate megawatts saved to money earned (and coal emissions avoided!).
Maintaining an immutable database of four billion line items (and climbing) and making that data available on demand in milliseconds for front end applications.
Writing and maintaining data transformation and validation jobs that process hundreds of millions of rows daily.
Making all this data available both internally for other Voltus teams and externally to customers and partners.
We are a distributed, friendly team! If you are excited by the opportunity to impact the way a critical company system is designed, implemented, and supported, we invite you to apply.
At Voltus, we are proud to be an equal opportunity employer because we recognize that a diverse organization begins with a diverse candidate pool. This means we do not tolerate discrimination of any kind and are committed to providing equal employment opportunities regardless of your gender identity, race, nationality, religion, age, sexual orientation, veteran status, disability status, or marital status.