Engineering Manager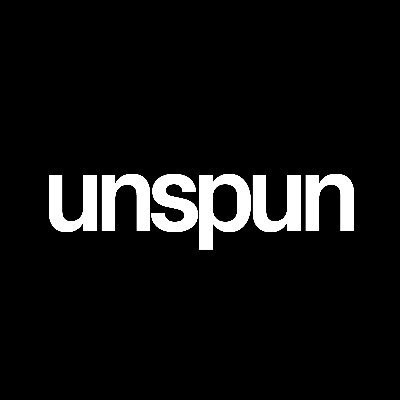 unspun
Software Engineering, Other Engineering
United States
Posted on Saturday, April 29, 2023
Description
About us
unspun is a robotics and digital apparel company building the next generation of fashion infrastructure. Our mission is to reduce human carbon emissions by 1% through automated, localized, and intentional manufacturing.
Our revolutionary tech currently powers our bespoke denim brand (as seen in HYPEBEAST, TIME, and Fast Company), a B2B software platform for digital customization, and a completely revolutionary method of additive and automated apparel production called 3DWeaving. Read more about our strategy here.
As a certified BCorp, unspun aims to rapidly transition the trillion-dollar apparel world into one that is more intentional, inclusive, and efficient by focusing on the overlap between sustainability and profitability. We're a fully-vertical & fast-moving startup supported by Lowercarbon, Josh Buckley, Lachy Groom, Fifty Years, and SOSV.
We also happen to make the best-fitting jeans on the planet. 🌍


What we're building
We are developing an automated process for creating perfectly-fitting apparel. Starting from a customer's 3D body scan, our system generates customized pattern pieces that are then assembled on-demand. This removes the need for inventory and eliminates unnecessary waste.
We're building software to handle the production of one-off products— from creating the patterns to making sure the final products make it to the customer. This involves things like creating automated fit algorithms that shape our patterns uniquely to every customer, as well as improving our data model and the internal tooling of our React/Falcon web app. We proved this all works through our own award-winning brand, and now we're helping larger brands offer the same size-inclusive (and climate-friendly) process as well.
Requirements
About you
We are looking for an engineering leader with deep technical experience in complex projects (in a former IC role) to serve as the engineering manager of our six-person software team. We work mostly in Python and Javascript-- but we know languages can be learned. We care much more about your general engineering skill than knowledge of a particular language or framework. While our software team is primarily remote, we strongly prefer candidates who can be in office 1-2 days per week (at our new Oakland headquarters) to collaborate across teams.
You will
manage and lead the team that builds software to approach apparel design and production in a totally new way
primarily focus on mentoring, coaching, and growing the humans of unspun's software team, while owning the high-level product & project management responsibilities of the org
mentor other team members on design techniques, coding standards, and best practices
connect with fashion, tech, design, sustainability, and the future
You have
likely already worked in a technical lead or engineering management role
mastery of one programming language, familiarity with many
proficiency in at least one of the many project management platforms (Asana, Linear, Jira, etc)
proficiency in prototyping software (Figma, Adobe XD, etc)
experience resolving ambiguity to create high-fidelity specs and documentation
the ability to thrive in a collaborative environment involving many different stakeholders
a track record of getting things done and a strong bias toward action
thoughtful curiosity and a constant desire to learn
a desire to take risks, and a willingness to be wrong
Our Philosophy
We won't roll our eyes if your socks don't match. We get it. But then, if you spend those extra few minutes in the morning matching your socks and shirt, we get that too. Our workspaces are sometimes spotless and sometimes chaotic, and we celebrate messy exploration. We work through complex problems but generate simple and elegant solutions. We strive to look at things differently, and never do anything solely because "that's the way it's always been done."
We're a team of designers and engineers, industry-veterans and serial entrepreneurs, artists and developers. We're aspiring chess masters and climbers, painters and bakers, snowboarders and photographers. Originally spun out of Stanford and the University of Colorado, we now call the Bay Area home, with strong ties to Hong Kong.
We are looking for teammates who share our desire to work on ambitious problems and leave the world better than we found it.
Benefits
unspun follows a formulaic compensation structure, benchmarked to quarterly industry metrics. By design, every person at unspun is consistently compensated at the 75th percentile of equity compensation and the 25th percentile of cash compensation, based on 3rd party data (provided by Carta), and geo-adjusted to location. For more on our compensation philosophy, read here.
compensation
level: MGR4 - MGR6

salary: $134,000 - $166,000
equity: 0.1% - 0.15%

additional benefits
self-regulated vacation policy
comprehensive (gold & platinum) health/dental/vision insurance (or equivalent cash bonus if already insured)
company sponsored 401k
monthly gym membership or relevant online education grant of up to $150/month
pre-tax commuter benefits
incentive stock options
unspun is an equal opportunity employer, and we are committed to being a diverse team that reflects a broad range of background, thought, and experience. We do not discriminate based on race, color, religion, sex, gender identity, sexual orientation, age, national origin, status as an individual with a disability, status as protected veteran, or any other legally protected characteristics. Women, minorities, and people from underrepresented backgrounds are strongly encouraged to apply.
Please note: Nothing is more important to us than the health and safety of our teammates and their families. As such, unspun requires all on-site employees to provide proof of vaccination against COVID-19 as a condition of employment.