Principal Systems Engineer (Automation)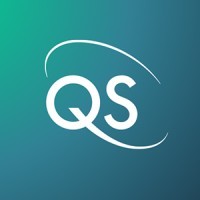 QuantumScape
Software Engineering
San Jose, CA, USA
Posted on Monday, March 13, 2023
QuantumScape is on a mission to transform energy storage with solid-state lithium-metal battery technology. The company's next-generation batteries are designed to enable longer range, faster charging and enhanced safety in electric vehicles to support the transition away from legacy energy sources toward a lower carbon future.
Our leap in energy density and recharge rate is enabled by a solid-state chemistry and cell architecture which also benefits safety. Our quick progress is due in part to a state-of-the-art laboratory facility, highly automated data collection and analysis, and a strong and clear set of values.
Do you want to learn about and work on this critical part of the future energy economy?
We're looking for an experienced, highly motivated senior systems engineer to develop equipment to process our novel battery materials.
In this role:
You will be responsible for aiding the design, build, test and manufacture of a proprietary equipment which is integral to the company's success. You will work with process and design team members who are responsible for previous and subsequent processing steps to determine the specifications of the equipment. Your responsibilities leading the team will include complete equipment development from identification of needs, concept design, prototyping, and final manufacturing equipment design including mechanical, electrical and software. Experience and exposure to other equipment platforms related to automation, assembly or test is required.
Minimum Requirements:
Experience and Education
BS or higher degree in mechanical, electrical, or other engineering fields
6+ years of proven experience with equipment design, automation and integration from R&D to manufacturing environments.
Experience with supplier management and/or collaborating with remote engineering teams.
Skills, Knowledge and Abilities:
Determination of equipment specifications
Lead the equipment design, from architecture to detail design
Lead project including daily activities, schedule, reporting and budget
Lead equipment build and test
Installation and support of the equipment into the factory
Equipment quality assurance during all phases of development and implementation
5-10% travel required.
Excellent interpersonal skills and positive attitude