R&D Technician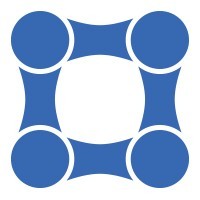 Natron Energy
Santa Clara, CA, USA
Posted on Friday, May 19, 2023
Natron Energy is seeking a R&D Technician with 5+ years of experience in a wet chemistry or battery laboratory environment to assist the R&D team with the components preparation and assembly of battery cells and setting up battery performance tests. In addition, she/he might perform analytical tests such as FTIR, UV-Vis, Karl Fischer Titration, SEM, PSD of materials and cell components. The candidate has strong hands-on laboratory experience and follows instructions and procedures carefully. She/he is passionate about helping the whole team succeed, willing to learn new skills, and flexible towards taking on new tasks in a dynamic and fast-paced work environment. The person in this position is detail-oriented, meticulous, and mindful of chemical hygiene, laboratory safety and good housekeeping practices.
Responsibilities:
Prepare active and passive components for experimental battery cell assembly
Assemble battery pouch cells containing new active materials and/or electrolyte formulations
Execute tests using potentiostats and battery testers
Assist with logging, processing, and analysis of battery test data
Perform analytical tests of materials and cell components
Assist with maintenance and trouble-shooting of battery assembly equipment
Document progress and results, report within the R&D team, and occasionally participate in team meetings
Experience and Skills:
Required: 5+ years of direct hands-on wet chemistry laboratory experience
Required: Strong record of executing SOPs meticulously
Required: Good attitude to teamwork
Direct experience with battery R&D or manufacturing is preferred
Hands-on experience with working in inert gloveboxes is a preferred
Knowledge of instrumental analytical methods (spectroscopy and electron microcopy) is a plus
Logistics:
- This is a regular full time, permanent position.
- Employees must work on site in Santa Clara.
- Compensation is competitive with other Bay Area R&D Technician positions in start-up companies.
Compensation/Pay Tranparency:
Disclaimer: The actual salary of a successful applicant may vary from posted ranges based on the candidate's experience, knowledge, skills, and abilities, internal equity and alignment with market data, and other legitimate business reasons, including, but not limited to, compliance with applicable immigration law prevailing wages.
In addition, Natron Energy has a strong benefits package including Medical, Dental, Vision, 401k Plan, Life Insurance, and Flexible Time Off and Personal Time Off for Exempt and Non-Exempt employees respectively.
The salary range for this position is a minimum of $61,526 and a maximum of $90,000 per year, or equivalent hourly pay.
About Us:
Natron Energy (
natron.energy
) is the future of energy storage. Natron Energy's battery products solve operations performance and reliability problems for the world's biggest electricity customers. Natron Energy's initial products target markets exceeding $25B including data centers, oil & gas, EV fast charging, and commercial aviation. Natron Energy has additional products in development for >$50B markets including commercial and residential grid storage. Its products are based on sodium-ion cells containing Prussian blue electrodes that deliver unique power, cycle life, and safety: full discharge and recharge in just minutes and up to 50,000 deep discharge cycles from a nonflammable, fault tolerant system. Natron Energy's current production is sold out for the next 12 months. The company has signed over $225M/year in master sales agreements and LOIs, and scale-up to mass production is now underway. Natron Energy has raised over $155M in venture capital investment to date, as well as $35M in non-dilutive funding to support its supply chain scale up. The company has a strong leadership team that includes world-class C and VP level strategy, sales, operations, and technology executives.
Quick Facts:
·
Founded in 2012 as a Stanford spin out
·
Now selling the world's first UL certified Na-ion product in $9B data center market, with $700k shipped and $
1.5M
booked
·
First product (battery tray for in-rack power) is fully de-risked and sold out through Q1 2023
·
Second product (ultra high-power battery rack services) launched in 2022
What differentiates Natron Energy from other battery companies?
Natron Energy solves the problems created by lead acid and lithium-ion technology:
· Higher power discharge and faster recharge
A smaller footprint for high power leaves more space to generate revenue
Fast recharge results in higher system uptime
· Industry leading service life
Tens-of-thousands of charge-discharge cycles enables real-time peak saving of volatile electrical loads
Predictable degradation without surprise failures
· Nonflammable
The only battery that cannot start a fire
Customers gain confidence and save on fire mitigation costs
Natron Energy is proud to be an equal opportunity employer
. We value diversity. All qualified applicants will receive consideration for employment without regard to race, color, religion, gender, gender identity or expression, sexual orientation, national origin, genetics, disability, age, or veteran status.
If you need assistance or an accommodation due to a disability, you may contact us at: jobs@natron.energy