Plant Controller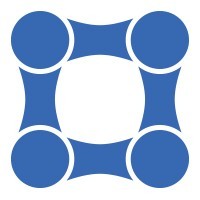 Natron Energy
Software Engineering, Accounting & Finance
holland, mi, usa
Posted on Tuesday, April 25, 2023
Natron Energy is seeking a Plant Controller to oversee accounting and finance activities in our Holland, MI production plant. As part of the Plant's leadership team, you will play a key role in providing financial guidance to ensure the overall profitability and success of the manufacturing plant.
Responsibilities:
Provide financial leadership for the site by assisting and supporting the plant manager and leadership team in the areas of finance such as general accounting, inventory accounting, cost accounting, capital spending, budgeting, forecasting, and financial reporting.
Lead the implementation and enhancement of financial policies, procedures, and internal controls for the manufacturing operation
Perform regular cost analysis to highlight trends and areas of opportunity to guide short-term and long-term actions
Participate quarterly standard costs updates for material and labor / overhead, production cost roll-ups, quarterly inventory reserve, cycle counts and annual inventory physical count
Oversee Bills of Material, Work order routings, and Standard Costs for the plant.
Analyze manufacturing variances and prepare related management reports on an ongoing basis to drive efficiencies and cost savings
Prepare and present weekly plant KPI and financial results and forecasts to Finance and Operational leadership
Collaborate with other departments, such as engineering, quality control, and logistics, to ensure that the manufacturing process is aligned with overall business and financial objectives.
Assist month-end close, especially the plant-based inventory, cost of goods sold, fixed assets, and others. Provide plant specific ad-hoc balance sheet reconciliations and financial analysis
Participate in the annual budget process, long-term forecasting, and lead monthly and quarterly plant forecast
Experience:
10+ years of accounting and finance experience in a manufacturing environment using standard/actual costing methods.
Expert knowledge of cost accounting and financial analysis
Solid knowledge of US GAAP
Experience in implementing and overseeing internal controls and financial processes
Good communication and presentation skills
NetSuite experience preferred.
BS in Accounting or Finance. (MBA preferred)
Logistics:
Report to Corporate Controller
Preferred to work onsite in our Holland, MI, a hybrid schedule is negotiable.
Compensation is competitive with similar positions in private companies in the local area.
About Us:
Natron Energy (
natron.energy
) is the future of energy storage. Natron Energy's battery products solve operations performance and reliability problems for the world's biggest electricity customers. Natron Energy's initial products target markets exceeding $25B including data centers, oil & gas, EV fast charging, and commercial aviation. Natron Energy has additional products in development for >$50B markets including commercial and residential grid storage. Its products are based on sodium-ion cells containing Prussian blue electrodes that deliver unique power, cycle life, and safety: full discharge and recharge in just minutes and up to 50,000 deep discharge cycles from a nonflammable, fault tolerant system. Natron Energy's current production is sold out for the next 12 months. The company has signed over $225M/year in master sales agreements and LOIs, and scale-up to mass production is now underway. Natron Energy has raised over $155M in venture capital investment to date, as well as $35M in non-dilutive funding to support its supply chain scale up. The company has a strong leadership team that includes world-class C and VP level strategy, sales, operations, and technology executives.
Quick Facts:
·
Founded in 2012 as a Stanford spin out
·
Now selling the world's first UL certified Na-ion product in $9B data center market, with $700k shipped and $
1.5M
booked
·
First product (battery tray for in-rack power) is fully de-risked and sold out through Q1 2023
·
Second product (ultra high-power battery rack services) launched in 2022
What differentiates Natron Energy from other battery companies?
Natron Energy solves the problems created by lead acid and lithium-ion technology:
· Higher power discharge and faster recharge
A smaller footprint for high power leaves more space to generate revenue
Fast recharge results in higher system uptime
· Industry leading service life
Tens-of-thousands of charge-discharge cycles enables real-time peak saving of volatile electrical loads
Predictable degradation without surprise failures
· Nonflammable
The only battery that cannot start a fire
Customers gain confidence and save on fire mitigation costs
Natron Energy is proud to be an equal opportunity employer
. We value diversity. All qualified applicants will receive consideration for employment without regard to race, color, religion, gender, gender identity or expression, sexual orientation, national origin, genetics, disability, age, or veteran status.
If you need assistance or an accommodation due to a disability, you may contact us at: jobs@natron.energy