Director of Equipment and Process Engineering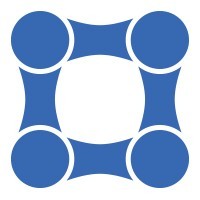 Natron Energy
holland, mi, usa
Posted on Friday, February 3, 2023
For our new facility in Holland, Michigan, Natron Energy is seeking a director to lead all aspects of engineering to our site, both equipment and process engineering. This position will be responsible for product and technology qualification, meeting quality and yield targets, working with equipment and manufacturing engineering resources to introduce new processes, and new equipment and improving existing operations. This position will also work closely with our contractor manufacturers, as well as internal teams, for new product introductions.
Qualified applicants will have a hands-on / on the floor approach to managing production, preferably in the field of batteries or industrial electronic hardware manufacturing and have strong people management and communication skills. The person for this position has a positive, team-first attitude, mentors direct reports, leads by example, and is willing to learn and master new technology.
Responsibilities:
Design, implement and improve instruments, equipment, and systems for commercial and industrial electrode production
Project lead in engineering and industrialization of processes and equipment
Apply and implement new production technologies, provide technical development of existing processes and provide technical support to production
Assist in the coordination of manufacturing, construction, installation, maintenance, support, documentation, and testing activities to ensure compliance with specifications, codes, and customer requirements
Ability to complete (PID's) for existing and new processes
Maintain departmental records for all programs, projects, and monthly reports
Propose improvements of the technical efficiencies of the production facilities
Optimize production by analyzing processes and compiling de-bottleneck studies
Analyze and solve technical problems in production, with the support of other services: maintenance, laboratory, logistics, etc.
Manage procurement with internal and external high-volume partners
Prepare budgets, and forecasts
Provide advice on equipment start-up, characterization, qualification, and/or release
Applies and implements new production technologies, provides technical development of existing processes and provides technical support to production
Develop operating budgets, resource plans, and manage spending
Interview, hire, train, mentor, and evaluate employee performance
Mentor and develop professional direct reports; develop a "can-do" culture
Experience and Skills:
10+ years manufacturing experience in engineering and/or production environment
3+ years experience in an executive role managing multiple manufacturing functions
Expert in Statistical Process Control, six-sigma, and Improvement of manufacturing unit processes and end of line integrated tests
Management of externals engineering companies and vendors
Experience with ERP and MES systems, inventory transactions, production planning.
Prior battery experience preferred
A degree in a science or engineering field is required
Experience in Manufacturing Process Engineering and interfacing with Technology
Excellent verbal and written communication skills
Compensation/Pay Transparency:
Disclaimer: The actual salary of a successful applicant may vary from posted ranges based on the candidate's experience, knowledge, skills, and abilities, internal equity and alignment with market data, and other legitimate business reasons, including, but not limited to, compliance with applicable immigration law prevailing wages.
In addition, Natron Energy has a strong benefits package including Medical, Dental, Vision, 401k Plan, Life Insurance, and Flexible Time Off and Personal Time Off for Exempt and Non-Exempt employees respectively.
The salary range for this position is a minimum of $157,500 and a maximum of $200,000, plus an executive-level stock option plan.
Exact title will be determined based on experience and skill
About Us:
Natron Energy (
natron.energy
) is the future of energy storage. Natron Energy's battery products solve operations performance and reliability problems for the world's biggest electricity customers. Natron Energy's initial products target markets exceeding $25B including data centers, oil & gas, EV fast charging, and commercial aviation. Natron Energy has additional products in development for >$50B markets including commercial and residential grid storage. Its products are based on sodium-ion cells containing Prussian blue electrodes that deliver unique power, cycle life, and safety: full discharge and recharge in just minutes and up to 50,000 deep discharge cycles from a nonflammable, fault tolerant system. Natron Energy's current production is sold out for the next 12 months. The company has signed over $225M/year in master sales agreements and LOIs, and scale-up to mass production is now underway. Natron Energy has raised over $155M in venture capital investment to date, as well as $35M in non-dilutive funding to support its supply chain scale up. The company has a strong leadership team that includes world-class C and VP level strategy, sales, operations, and technology executives.
Quick Facts:
·
Founded in 2012 as a Stanford spin out
·
Now selling the world's first UL certified Na-ion product in $9B data center market, with $700k shipped and $
1.5M
booked
·
First product (battery tray for in-rack power) is fully de-risked and sold out through Q1 2023
·
Second product (ultra high-power battery rack services) launched in 2022
What differentiates Natron Energy from other battery companies?
Natron Energy solves the problems created by lead acid and lithium-ion technology:
· Higher power discharge and faster recharge
A smaller footprint for high power leaves more space to generate revenue
Fast recharge results in higher system uptime
· Industry leading service life
Tens-of-thousands of charge-discharge cycles enables real-time peak saving of volatile electrical loads
Predictable degradation without surprise failures
· Nonflammable
The only battery that cannot start a fire
Customers gain confidence and save on fire mitigation costs
Natron Energy is proud to be an equal opportunity employer
. We value diversity. All qualified applicants will receive consideration for employment without regard to race, color, religion, gender, gender identity or expression, sexual orientation, national origin, genetics, disability, age, or veteran status.
If you need assistance or an accommodation due to a disability, you may contact us at: jobs@natron.energy