Systems Engineer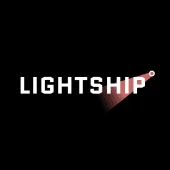 Lightship
Software Engineering
Boulder, CO, USA
Posted on Saturday, April 8, 2023
Overview
Lightship is the first American all-electric recreational vehicle manufacturer currently developing an aerodynamic, battery-powered trailer for the electric age. As the macro transition to an all-electric transportation ecosystem accelerates, Lightship is bringing the increased convenience and superior performance that electrification offers to a pastime enjoyed by over 11 million American families.
Honoring Diverse Perspectives
Lightship is committed to hiring and developing top talent from diverse backgrounds. We believe representing and supporting diverse groups is key to the success of our team members, customers, shareholders and the achievement of our mission and vision. We operate in a collaborative environment with a flat organizational structure and expect a high degree of integrity, autonomy and creativity from all members of the team.
About the Role
Lightship's mission to modernize and electrify RVs demands that we build a high competency in cutting edge electronics and controls. As a Systems Engineer, you are comfortable working cross-functionally to create engineering requirements and optimized designs. You are resourceful and willing to be hands-on in a program's early stages as well as willing to evolve as the program moves into production
.
You will collaborate across Product, Design, Engineering, and beyond to make shrewd architectural decisions that hasten our path to market with an exceptional vehicle that redefines RVing.
Responsibilities
Electrical system design
Translate product requirements into engineering specifications
Track specifications and monitor progress
Build models to inform engineering trade-offs
Analyze data to inform design decisions and improvements
Perform make vs. buy analysis
Manage and document FMEAs
Create system diagrams and schematics
Support supplier management and requirements definition
Collaborate with other engineering teams to optimize system design
Understand interdependencies between vehicle, power system, and controls
Participate in engineering reviews
Prior Experience & Professional Qualities
BS or above in electrical engineering or similar
Minimum 5 years experience as an electrical engineer or systems engineer
Basic knowledge of electrical schematics and control circuitry
Basic understanding of Python
Modeling using Matlab/Simulink
Good understanding of electric power systems
Good understanding of electrical safety
General understanding of mechatronic systems
General understanding of automotive standards preferred
General understanding of automotive safety preferred
You are self-directed and are motivated to design the best system possible
You are comfortable with uncertainty
Employee Benefits & Philosophy - Applies to Full Time
- Healthcare, Dental, Vision (full time only)
- 401k
- Unlimited Paid Time Off
that we actually want you to use! 3-4 weeks is common at Lightship.
-12 weeks paid parental leave
- $2,000 per year towards an RV trip of your own, we call this a LightTrip (full time only)
Lightship offers all of its employees and their dependents full benefits including health, dental and vision insurance and covers 100% of the insurance premium. We are on a mission to create a more healthful all-electric experience for a pastime that millions of families enjoy and believe strongly that our team should not have to worry about quality healthcare for themselves or their loved ones along the way.
Onsite/Hybrid Work
Most roles at Lightship require onsite work from our offices Monday, Wednesday, and Thursday, though some roles may require all days in office. Speak to the hiring manager to learn more.