Senior Environmental Health & Safety Manager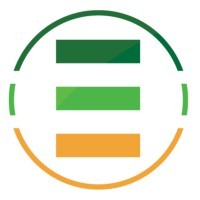 Element Energy
Menlo Park, CA, USA
Posted on Friday, August 4, 2023
is a dynamic early-stage company reimagining energy storage and battery management. Our breakthrough algorithms and our patented control system solve critical battery safety and performance issues in the multi-billion-dollar large-scale grid storage and electric vehicle battery markets. Our products mitigate the risk of industry-threatening battery fires while also increasing their performance and longevity; with the goal of providing essential technologies to enable the widespread adoption of clean renewable energy and "the electrification of everything" movement that is changing the world's energy infrastructure.
Description
The Senior Environmental Health and Safety Manager will be responsible for developing the systems, processes, and methods ensuring our team members and our properties are safe. This responsibility will be needed during research, design, and testing of our products, batteries and systems at our operations battery testing spaces, engineering offices, storage locations and lab areas. This is a fully onsite role, although domestic or international travel might be required.
Credentials
Bachelor of Science degree in Safety Management, Fire Safety/Science, or Engineering (Electrical, Mechanical, Chemical, Industrial) or similar.
NPFA 70E Electrical Safety Certification.
IEC, UL, IATA, IMDG DOT Haz Mat training/background.
3-5 years directly supporting battery testing or high voltage electrical testing in a safety role.
Knowledge / Preferred Skills / Abilities:
Experience in implementing and managing a safety compliance program.
Experience working with battery/electrical safety and storage systems.
Experience working with Lithium-Ion battery safety.
Experience managing battery shipping compliance.
Ability to travel domestically and internationally.
Essential Duties and Responsibilities:
Develop and maintain compliance practices with all applicable local, state and federal regulations and/or guidelines.
Develop and maintain a Lithium-Ion Battery Safety and Training Program related to safety, fire protection, and emergency response.
Develop and maintain a High-Voltage Electrical Safety and Training Program related to safety, fire protection, and emergency response.
Determine Facilities and Testing infrastructure design and build-out requirements from a safety perspective.
Provide framework for compliance with and coordinate battery handling, storage and transportation requirements (UN, DOT, NFPA, etc.).
Coordinate universal and hazardous waste disposal and battery recycling efforts.
Conduct risk assessments, audit criteria and checklists for self-assessment and perform frequent walk-through safety inspections to identify hazards and work with teams to correct.
Manage all aspects of incident reporting, response, and corrective actions.
Lead emergency response.
Element Energy is an equal opportunity employer and gives consideration for employment to qualified applicants without regard to race, color, religion, sex, national origin, disability or protected veteran status.