Senior Quality Manager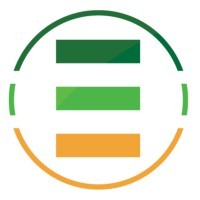 Element Energy
Administration, Quality Assurance
Menlo Park, CA, USA
Posted on Thursday, June 29, 2023

Element Energy is a dynamic startup company reimagining energy storage and battery management. Our breakthrough algorithms and patented control systems solve critical battery safety and performance issues in the multi-billion-dollar large-scale grid storage and electric vehicle battery markets. Our products mitigate the risk of industry-threatening battery fires while also increasing their performance and longevity, with the goal of providing essential technologies to enable the widespread adoption of clean renewable energy and "the electrification of everything" movement that is changing the world's energy infrastructure.
Description
Element Energy is seeking a Quality Manager to join our team. Your primary responsibility will be to implement quality management systems, and to ensure the company's products and services meet or exceed customer expectations in terms of quality, safety, and reliability.
Responsibilities:
Specific duties and responsibilities associated with this role may include:
Developing and implementing a comprehensive quality management system that encompasses all aspects of the company's operations, including design, development, manufacturing, and service delivery.
Establishing and monitoring quality metrics to track performance and identify areas for improvement. This may include metrics such as defect rates, customer complaints, and product reliability.
Leading quality audits and assessments to ensure the company is in compliance with industry standards, regulations, and customer requirements.
Working closely with cross-functional teams to identify and resolve quality issues, such as design flaws, process inefficiencies, and supply chain disruptions.
Developing and delivering training programs to ensure that all employees understand their roles and responsibilities in maintaining the company's quality standards.
Conducting root cause analysis investigations to identify the underlying causes of quality issues and implementing corrective and preventive actions to address them.
Developing and maintaining strong relationships with key stakeholders, including customers, suppliers, and regulatory agencies.
Communicating quality-related information to senior management and other stakeholders, including reports, dashboards, and presentations.
To succeed in this role, you will need to have a strong understanding of quality management principles and practices, as well as excellent communication and interpersonal skills. You should also be comfortable working in a fast-paced, dynamic environment and be able to prioritize and manage multiple tasks and projects simultaneously.
Credentials
A degree in engineering, business, or a related field, as well as relevant work experience in quality management is required.
Element Energy is an equal opportunity employer and gives consideration for employment to qualified applicants without regard to race, color, religion, sex, national origin, disability or protected veteran status.