PROJECT MANAGER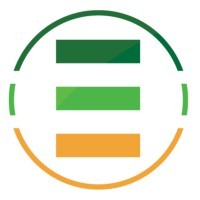 Element Energy
Operations
Menlo Park, CA, USA
Posted on Saturday, May 20, 2023

Element Energy is a dynamic startup company reimagining energy storage and battery management. Our breakthrough algorithms and our patented control systems solve critical battery safety and performance issues in the multi-billion-dollar large-scale grid storage and electric vehicle battery markets. Our products mitigate the risk of industry-threatening battery fires while also increasing their performance and longevity, with the goal of providing essential technologies to enable the widespread adoption of clean renewable energy and "the electrification of everything" movement that is changing the world's energy infrastructure.

Description
Element Energy is seeking a Project Manager to take responsibility for managing multiple projects, from beginning to end, with accountability for project execution. The scope of projects will span internal research, product development, and product qualification & certification. The Project Manager will also be responsible for overseeing project management activities of multiple technical field personnel that work in conjunction with Element Energy's partners and customers to deploy our products at scale in the field.

Credentials
Bachelor's degree required. PMP (or equivalent) certification desirable.
 Extensive knowledge of and competency in project management methodology and processes, including
planning tasks and allocating resources, risk management, working in teams, issues management,
monitoring and reporting, and documentation.
 3-5 yrs. experience in project leadership roles leading cross-functional technical teams.
 Technical background sufficient to understand issues involved with the project.

Responsibilities
 Disciplined and process-driven project management: deliver project excellence by incorporating best
practices into project management to deliver and/or exceed customer needs: initiating, planning,
executing, monitoring/controlling, and closing.
 Provide clear and consistent communication, verbal and written, to all project stakeholders on key project
elements such as scope, timeline, issues, etc. Act as point of contact for project reporting and updates to
Senior Leadership.
 Perform effective stakeholder management: perform stakeholder analysis, plan and manage stakeholder
engagement, control stakeholder engagement, escalation.
 Identify process issues and recommend improvements to senior leaders.
 Recommend and implement Project Management strategies and enhancements to improve efficiency.
 Assist in idea capture and cataloging activities of new ideas.
Preferred Skills:
 Experience managing complex multi-disciplinary projects in technical environments.
 Experience (and patience for) implementing best project management practices and workflow procedures
in the setting of a small and fast-moving startup environment.

Element Energy is an equal opportunity employer and gives consideration for employment to qualified applicants without regard to race, color, religion, sex, national origin, disability or protected veteran status.