APPLICATIONS DIRECTOR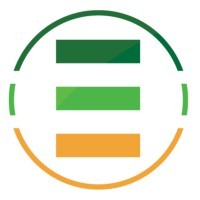 Element Energy
IT
Menlo Park, CA, USA
Posted on Saturday, May 20, 2023
GROUP LEADER, APPLICATIONS ENGINEERING


Element Energy is a dynamic startup company reimagining energy storage and battery management. Our
breakthrough algorithms and our patented control systems solve critical battery safety and performance issues in the multi-billion-dollar large-scale grid storage and electric vehicle battery markets. Our products mitigate the risk of industry-threatening battery fires while also increasing their performance and longevity, with the goal of providing essential technologies to enable the widespread adoption of clean renewable energy and "the electrification of everything" movement that is changing the world's energy infrastructure.

Description
Element Energy is seeking a Group Leader to develop an Applications Engineering Team in support of our battery management systems, high-voltage power converters, and grid-scale energy storage systems. The group will work closely with Element's product development and R&D teams as well as externally with third-party service providers and customers. There will be a wide berth of responsibilities spanning the full product lifecycle from market requirements, product definition, design support, product verification, product certification, customer design-in, field commissioning and field troubleshooting. The candidate must have demonstrated success as both an individual contributor and in team building / leadership roles.

Credentials
 BS, MS or PhD in Electrical Engineering, Power Systems Engineering, Mechanical Engineering, or closely
related field + 10 years of experience in the job offered or closely related occupation.
 Proven experience supporting grid-scale power control systems, preferably in energy storage applications.
 Demonstration of technical excellence, leadership, and team building capabilities
Responsibilities
 Define Battery Management (BMS), Power Conversion (PCS), and Energy Storage (ESS) roadmaps
 Lead product verification and validation strategy and execution
 Lead third-party testing and certification support
 Lead customer design-in and technical sales support
 Lead field commissioning and troubleshooting of products
Preferred Skills
 Knowledge of BMS, high voltage switchgear, inverters, and/or battery energy storage systems
 Capable in areas of hardware, firmware, and software engineering
 Experience with renewable power systems, large, containerized batteries
 Experience working with high-voltage products and systems
 Experience managing complex projects with multiple internal and external stakeholders

Element Energy is an equal opportunity employer and gives consideration for employment to qualified applicants without regard to race, color, religion, sex, national origin, disability or protected veteran status.