BATTERY ENGINEER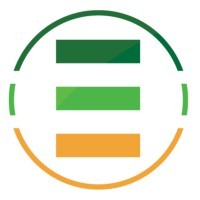 Element Energy
Menlo Park, CA, USA
Posted on Friday, February 10, 2023
Element Energy is a dynamic early-stage company that is looking to reimagine battery management. Our breakthrough algorithms and our patented control system solves critical battery safety and performance issues in the multi-billion dollar large-scale grid storage and electric vehicle battery markets. Our goal is to reduce the high degradation rates that plague renewable energy and battery storage products, and more importantly, we help mitigate the pervasive problems of battery fires that threaten user safety and property damage. These solutions are essential for the widespread adoption of clean renewable energy and "the electrification of everything" movement that is changing the world's renewable energy storage infrastructure.
Description
Element Energy is seeking a Battery Engineer to join our engineering team. You will be responsible for the advanced battery experiment design, protocol writing, data collection, processing, and review. You will work with batteries with varying chemistry, form factor and cycling conditions. We are looking for an engaged and responsible engineer who can help drive our battery research and algorithm development.
Credentials
BS or MS in Electrical Engineering, Chemistry, Chemical Engineering, or closely related field of study + 3 years of experience in the job offered or closely related occupation
PhD in Electrical Engineering, Chemical Engineering, or closely related field of study + 1 years of experience in the job offered or closely related occupation
Responsibilities
Collaborating with our multidisciplinary battery team to establish various hypotheses on battery degradation and aging patterns
Develop optimized test procedures to test established hypotheses
Lead cell characterization and performance tests, developing aging models and collecting high-precision data with various test cycling equipment
Analyze raw and processed data and prepare reports on findings
Generate important reports for day-to-day lab activities
Set up testing facility with required equipment, including cyclers, ovens, fume hoods, safety systems
Conduct cell post-mortem analysis to establish root cause for various cell failures
Troubleshooting equipment and sample issues, maintaining, and solving test equipment problems as needed
Preferred Skills
Deep understanding of lithium-ion battery electrochemistry and materials
Experience setting up and running cell cyclers, such as Maccor, Bio-logic, Chroma, etc.
Excellent track record of successfully conducting tests and summarizing data
Familiarity with data acquisition instruments and ability to modify acquisition parameters in instrumentation control software
Willingness to proactively drive tests, collect data, and generate reports working in fast-paced team
Ability to justify technical decisions and provide context for any encountered technical issues
Battery/cell teardown and failure analysis experience
High punctuality with strong interpersonal skills and a high level of attention to details
Proven ability to work independently under high pressure and with time-sensitive matters
Experience with Python
Familiarity with hands-on mechanical engineering work to prepare set-up required for testing
Element Energy is an equal opportunity employer and gives consideration for employment to qualified applicants without regard to race, color, religion, sex, national origin, disability or protected veteran status.