SENIOR BATTERY ENGINEER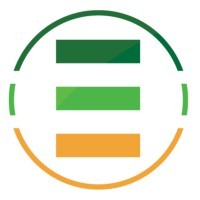 Element Energy
Menlo Park, CA, USA
Posted on Friday, February 10, 2023
Element Energy is a dynamic early-stage company that is looking to reimagine battery management. Our breakthrough algorithms and our patented control system solves critical battery safety and performance issues in the multi-billion dollar large-scale grid storage and electric vehicle battery markets. Our goal is to reduce the high degradation rates that plague renewable energy and battery storage products, and more importantly, we help mitigate the pervasive problems of battery fires that threaten user safety and property damage. These solutions are essential for the widespread adoption of clean renewable energy and "the electrification of everything" movement that is changing the world's renewable energy storage infrastructure.
Description
Element Energy is seeking a Senior Battery Engineer to join our engineering team. This position will lead the efforts in performing failure mode analyses of industrial batteries and experimental batteries. The failure mode analyses included DOE planning, FMEA, post mortem cell analyses including advanced material analyses. The successful candidate can grow their own team, which will work closely with Element Energy's battery algorithm team, simulation team and field application team and will support Element Energy's advanced battery management products.
Credentials
MS or PhD in Material Science, Electrical Engineering, Mechanical Engineering, Chemical Engineering or a closely related field of study + 3 years of experience in the job offered or closely related occupation
Responsibilities
Leading and growing a team focused on failure mode analyses of cells and packs
Design meaning full experiments and FMEA analyses
Postmortem analyses of industrial and experimental cells
Design and execute product level testing of the developed CLBMS with focus on safety, reliability, risk mitigation and FMEA
Work closely and effectively with battery algorithm, machine learning, simulation, field application team
Lead and support the team members
Preferred Skills
Self-driven to solve important problems, good communicator, team player and role model for team members
Effective DOE planning and FMEA analysis
Advanced postmortem and material analyses technique
Advanced battery testing procedures
Battery pack design and characterization
Knowledge of battery chemistry, characteristics, and performance
Element Energy is an equal opportunity employer and gives consideration for employment to qualified applicants without regard to race, color, religion, sex, national origin, disability or protected veteran status.