Mechanical Engineer Manager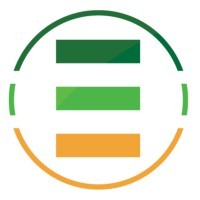 Element Energy
Other Engineering
Menlo Park, CA, USA
Posted on Friday, December 2, 2022
Element Energy is a dynamic early-stage company that is looking to reimagine battery management. Our breakthrough algorithms and our patented control system solves critical battery safety and performance issues in the multi-billion dollar large-scale grid storage and electric vehicle battery markets. Our goal is to reduce the high degradation rates that plague renewable energy and battery storage products, and more importantly, we help mitigate the pervasive problems of battery fires that threaten user safety and property damage. These solutions are essential for the widespread adoption of clean renewable energy and "the electrification of everything" movement that is changing the world's renewable energy storage infrastructure.
Description
Element Energy is seeking a Mechanical Engineer to join our engineering team. This engineer will be responsible for the mechanical/thermal design and system-level integration of Element Energy's advanced battery management products.
Credentials
BS or MS in Mechanical Engineering, Civil Engineering, or closely related field of study plus 1-3 years of experience in the job offered or closely related occupation.
PhD in Mechanical Engineering, Civil Engineering, or closely related field of study
Responsibilities
Lead the design, manufacturing and validation of battery packs integrating Element Energy's advanced battery management products
Perform detailed simulations (including thermal, stress, fatigue, tolerance, safety, manufacturability) to drive the optimization of pack design with the objective of reducing cost and enhancing performance
Design prototype parts, interact with vendors, perform comparative analysis and feasibility studies; write detailed technical reports to clearly justify design choices
Design, set up and conduct tests to verify the performance of the system
Work closely with Hardware/Systems/Battery teams and manufacturing to bring the product into mass production
Write requirement documents, process documents, application notes and collaborate with key customers to facilitate Element Energy's product integration
Preferred Skills:
Experience in performing FEM-based mechanical and thermal simulations (familiarity with Ansys toolset/workflow preferred)
Experience designing and building mechanical prototypes and products
Strong understanding and familiarity with engineering process and fundamentals
Experience with renewable energy products and knowledge of grid-tied storage systems
Knowledge of battery chemistry, characteristics, and performance.
Excellent communication skills, both oral and written
Element Energy is an equal opportunity employer and gives consideration for employment to qualified applicants without regard to race, color, religion, sex, national origin, disability or protected veteran status.