MTS, SYSTEMS ENGINEERING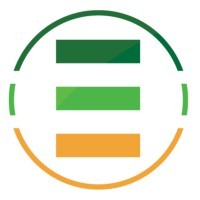 Element Energy
Software Engineering
Menlo Park, CA, USA
Posted on Friday, December 2, 2022
Element Energy, Inc. is recruiting for our Menlo Park, CA office: MTS, Systems Engineering: Define, validate, and enhance Battery Management System (BMS) for grid storage and electric vehicles. Design of Highly Efficient Power Conversion Solutions: explore new architectures and model new power converter topologies and related control techniques to achieve improved performance. Design and prototype hardware solutions and Printed Circuit Boards (PCB): component selection, schematic design and layout. Define test plans with focus on product testing, reliability and risk mitigation. Automate test sequence/regression and results analysis for bench evaluation and application-level testing. Work closely with Hardware, Firmware and Software teams, Mechanical Design and Manufacturing to bring the product into mass production. Design and implement algorithms to optimize battery pack efficiency, runtime and extend battery lifetime.
Education and Experience Required:
MS or foreign equivalent in Electrical Engineering, Computer Engineering or other closely related field of study and 12 months of experience.
Job code #43111 must be referenced when applying to this position.