Senior Electrical Engineer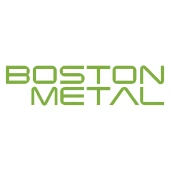 Boston Metal
Other Engineering
Woburn, MA, USA
Posted on Sunday, November 5, 2023
Boston Metal is commercializing cutting-edge extractive metallurgy technology that will revolutionize primary metals production by improving metal quality while decreasing cost and lowering environmental impact. This fast-paced startup company is looking for a Senior Electrical Engineer to develop new high-temperature electrolysis systems for producing tonnage molten metals and alloys.
Responsibilities:
Power system studies (load flow, short circuit, protective coordination, arc flash analysis).
Preparation of one-line and three-line diagrams, electrical schematics, BOMs, wire schedules, and interconnect diagrams.
Supervise electrical wiring work, including high current bus designs.
Assist with fabrication and wiring of systems.
Hands-on field experience including debugging and witnessing testing of high-power AC and DC equipment and systems.
Develop construction and equipment specifications.
Prepare and lead electrical design reviews and contribute to system-level design reviews.
Technical leader for developing and implementing new electrical designs.
Support system and subsystem testing, evaluate results, develop technical document conclusions, manual preparation.
Participate in on-site equipment testing and acceptance protocols.
Enable and support electromechanical safety protocols for high power AC and DC systems.
Requirements:
BS/MS Degree from accredited ABET university or college in Electrical Engineering (MS degree preferred).
PE designation is highly desirable.
10 years industrial experience in electrical design in high power DC and AC electrical power systems. A working knowledge of the National Electric Code is a plus.
Experience with industrial automation hardware, PLCs, VFDs, analog and digital IO, industrial protocols (OPC-UA, ProfiNet, Powerlink, etc.)
Familiarity with diagnostics equipment such as oscilloscopes, voltage and current probes, optics, temperature probes, power supplies, etc. Experience with digital and analog designs, electrical CAD packages, and prototyping electronic circuits is a plus.
Ability to work in multiple engineering disciplines such as power systems, high temperature systems, electro-mechanical systems, and optical diagnostic systems. Experience with electro-mechanical and electro-thermal analysis and testing is a plus.
Demonstrable analytical skills and "hands-on" aptitude.
Good written and oral communication skills.
Proven record of accomplishment in a fast-paced environment.
Additional Information:
You will be working in a small team environment where teamwork and good relationships with other team members is critical. Many of our staff members are required to wear Personal Protection Equipment (PPE) and you should be prepared to do so as well when necessary.
We offer a full benefits package including health, dental, vision, life and disability insurance, paid vacation, sick time & holidays, and a 401k with company matching provision.
Boston Metal is an equal opportunity employer. All qualified applicants will be considered for employment without regard to race, color, religion, national origin, age, sex, gender identity, sexual orientation, pregnancy or pregnancy related condition, genetic information, ancestry, disability, veteran or military status or any other characteristics protected by applicable federal, state or local law.
Please provide resume if interested.