HR Professional Development Specialist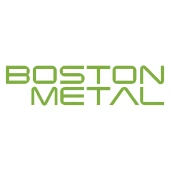 Boston Metal
People & HR
Woburn, MA, USA
Posted on Sunday, November 5, 2023
Boston Metal is commercializing cutting edge extractive metallurgy technology that will revolutionize primary metals production by improving metal quality while decreasing cost and lowering environmental impact. This growing, fast-paced startup company is looking for a HR Professional Development Specialist to join their Human Resources team. This an exciting opportunity to develop the professional development program from the ground up.
The HR Professional Development Specialist will be a vital member of the HR team responsible for enhancing and promoting the professional growth and development of employees within the organization.
The addition of this role will ensure that Boston Metal fosters a culture of continuous learning and development contributing to increased employee satisfaction, retention, and organizational business success.
Key Responsibilities:
Collaborate with departmental managers to identify training and development needs across the organization ensuring alignment of development initiatives with organizational goals.
Work with employees and their managers to create individual plans that outline goals and actions for professional growth.
Design and develop comprehensive professional development programs, including orientation, onboarding, leadership development, technical skills training, soft skills enhancement, and succession planning.
Develop and manage the maintenance and execution of a performance management system, including drafting and maintaining current job descriptions and standards of performance.
Provide guidance and recommendations for resources, courses, and workshops that align with the employees' careers aspirations.
Coordinate training sessions, workshops, and seminars either in person or through virtual platforms using in-house or third party resources to address identified skill gaps and development needs.
Collaborate with managers to ensure that performance improvements resulting from training are recognized and rewarded.
Monitor the effectiveness of training programs measuring ROI and identify areas for improvement, making necessary adjustments.
Stay up-to-date with industry trends, best practices, and advancements in training and development methods.
In coordination with the Human Resources team ensure that company's salary structure and benefits packages are competitive and equitable.
Create and maintain an environment of equal employment opportunities, diversity, and inclusion while maintaining competitive advantage in support of the company's diversity and inclusion plan.
Maintain KPIs in support of the DEI plan.
Establish salary and job bands utilizing third-party salary survey data.
Qualifications:
Bachelor's degree in Human Resources, Organizational Development, or a related field.
3+ yrs experience in designing and delivering professional training and development programs.
Professional certifications in training and development a plus.
Excellent communication and presentation skills.
Proven ability to build rapport and establish credibility with employees at all levels.
Proficiency using e-learning and learning management skills.
Strong organizational and project management skills.
Additional Information:
You will be working in a team environment where teamwork and good relationships with other team members is critical.
We offer a complete benefits package including health, dental, life, and disability insurance, paid vacation & holidays, and a 401k with company matching provision.
Boston Metal is an equal opportunity employer. All qualified applicants will be considered for employment without regard to race, color, religion, national origin, age, sex, gender identity, sexual orientation, pregnancy or pregnancy-related condition, disability, ancestry, genetic information, veteran or military status, or any other characteristics protected by applicable federal, state or local law.
Please provide resume if interested.